Professor

Department of Mathematical Sciences
University of Delaware
505 Ewing Hall
Newark, DE 19716
E-mail: fjsayas (at) udel.edu
Education and employment

1991. BS in Applied Mathematics, Universidad de Zaragoza, Spain
1994. PhD in Applied Mathematics, Universidad de Zaragoza, Spain, under the supervision of Michel Crouzeix, Universite de Rennes, France
1994-97. Instructor (profesor asociado), Department of Applied Mathematics, Universidad de Zaragoza, Spain.
1997-2010. Associate professor (profesor titular), Department of Applied Mathematics, Universidad de Zaragoza, Spain. (On academic leave 2008-2010)

2007-2010. Visiting Associate Professor, School of Mathematics, University of Minnesota
2010-2013. Associate Professor, Department of Mathematical Sciences, University of Delaware
Since 2013. Full Professor, Department of Mathematical Sciences, University of Delaware
From August 2014 to August 2017. Director of Graduate Studies, Department of Mathematical Sciences, University of Delaware
Milestones
Winter 2018. Joined the editorial board of Computers and Mathematics with Applications, published by Elsevier.

Fall 2016. Joined the editorial board of Applicable Analysis, published by Taylor & Francis

Spring 2016. The monograph Retarded Potentials and Time Domain Integral Equations, a road map, has been published by Springer Verlag as Volume 50 of their series in Computational Mathematics
Spring 2016. Joined the editorial board of SEMA Journal, published by Springer

Summer 2015. SEMA Award to best paper. For Variational views of Stokeslets and Stresslets, written in collaboration with Virginia Selgas.

2013. SIAM Review republished the paper The validity of Johnson-Nedelec's BEM-FEM coupling on polygonal interfaces in their SIGEST section.
Spring 2013. Joined the editorial board of the Journal of Integral Equations and Applications, published by the Rocky Mountain Mathematics Consortium.

Summer 2001. Spanish Society of Applied Mathematics (SEMA) Best Young Researcher Award.

1997. Ricardo Celorrio. (Coadvised with Francisco Lisbona. Associate professor at the University of Zaragoza.)

2001. Victor Dominguez. (Associate professor at the Public University of Navarra.)
2004. Maria Luisa Rapun. (Associate professor at the Polytechnic University of Madrid.)
2010. Ricardo Oyarzua. (Coadvised with Gabriel Gatica. Associate professor at the Universidad del Bio-Bio.)
2011. Antonio Laliena. (Instructor at the University of Zaragoza.)
2013. Sijiang Lu. (Working in finance in Shanghai.)
2013. Zhixing Fu. (Working at Citibank in Shanghai.)
2016. Tianyu Qiu. (Sofware engineer at ServiceTitan.)
2016. Matthew Hassell. (Working for Lockheed Martin in New Jersey.)
2016. Tonatiuh Sanchez-Vizuet. (Postdoc at New York University.)
2018. Thomas Brown (Instructor at Rice University.)
Allan Hungria (in progress)
Shukai Du (in progress)
Hasan Eruslu (in progress)
Hugo Díaz-Norambuena (in progress)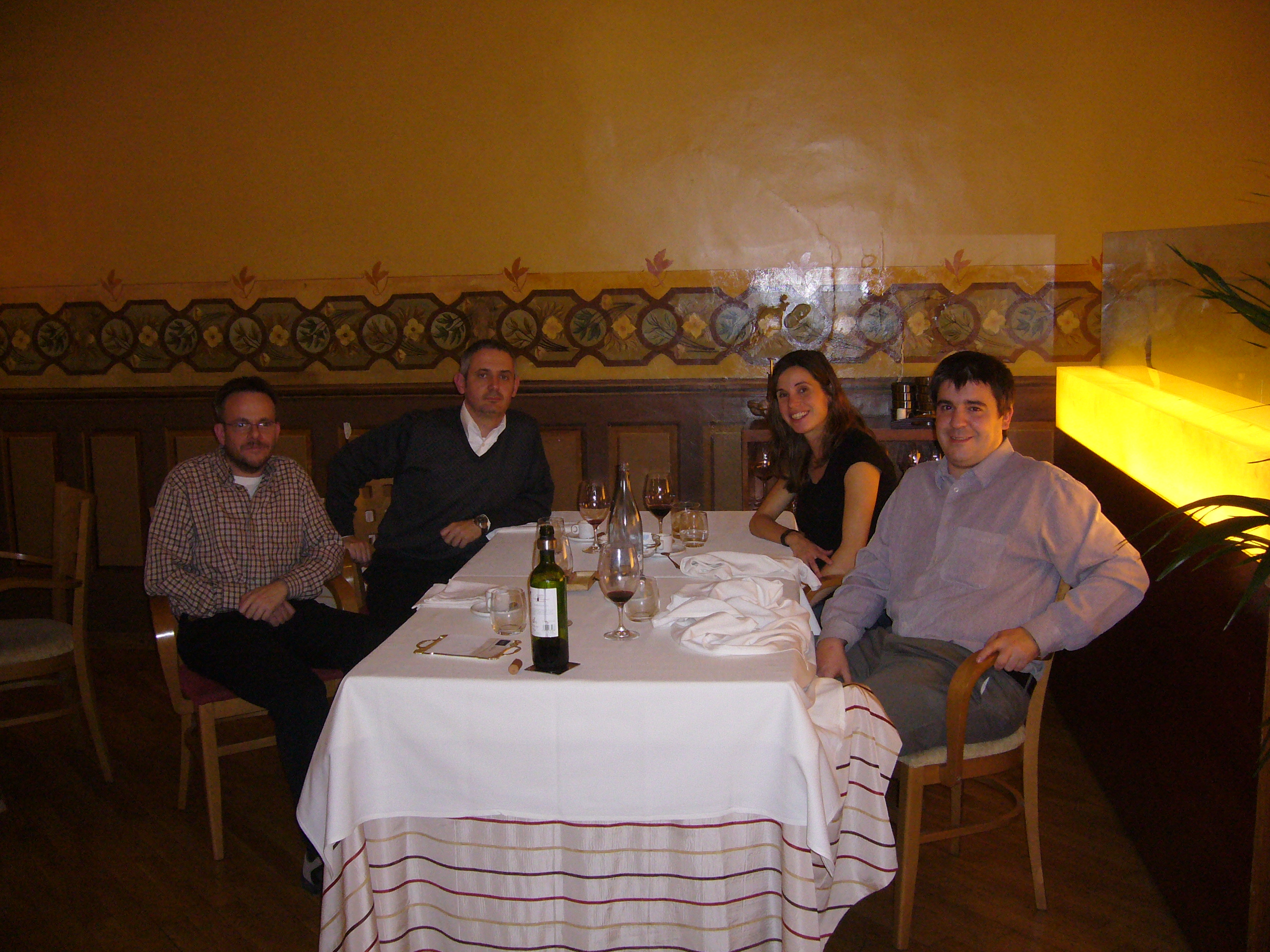 With Antonio, Maria Luisa, and Victor.
Recent activity
I was on sabbatical during the 2017-18 academic year. I spent a month as visiting professor at the TUGraz (October 2017), two months as IBM Visiting Professor at Brown University (March-April 2018), and one month at the TUWien (June 2018).